$18
You are personally invited to join Tonks & the Aurors' WITCH GANG. WITCH GANG shirts hand screen printed with blue GLOW IN THE DARK ink on purple unisex Canvas brand super soft shirts. When we say these shirts glow in the dark, we aren't exaggerating. They glow like the sun!
---
$18
Fandom Feminists unite, because our newest shirt is now available to order!
The YES ALL WITCHES shirt is be printed on pink or black unisex Jerzees tees. They're super soft and look great on!
---
$25
Mystery merch grab bags are one of our most popular items! Can you handle the anticipation of finding out what is in your grab bag?!
Each bag is guaranteed 1 t shirt, 1 cd, and 2 surprise items! Most bags are valued at over $30, and are often your last chance to get some retired shirts and CDs!
Mystery Merch Grab Bag Contains:
1 - Mystery Shirt
1 - Mystery CD
1-2 - Mystery merch items (depending on value)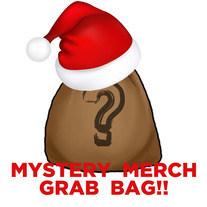 ---
$5
All the wizard punks are rocking their HUFFLERIOT patches! Screen printed on cotton fabric, so it's perfect for pinning or sewing to your favorite jacket, bag, or other item!
---
$18
Are you ready to HUFFLERIOT? Remember, the HUFFLERIOT is a state of mind that transcends house affiliation, so Gryffindors, Ravenclaws, and Slytherins should also join in!
Yellow shirt with black ink.
Printed on black super soft Jerzees t shirts for unisex sizes and Fruit of the Loom fitted tees for the ladies. Jerzees run true to unisex sizing. Ladies shirts run large (for ladies fitted tees).
---
$5
Now your iPhone can confess your love for Hogwarts and Tonks & the Aurors!
Limited printing of 25, so definitely not one to let slip by!
Black hardshell "air jacket" case with full-color printing.
---
$10
Get a CD copy of the BRAND NEW album from Tonks & the Aurors, "A Familiar Beat!"
Full tracklsting can be found in the images section.
---
$10
Tonks & the Aurors' third full-length album features songs like "We Are Magic," "So It Begins," & "The Radio." The album follows Tonks' journey through Harry Potter's Book 7.
---
$10
Like a Metronome is Steph's first professionally produced album, produced by Aaron Hunt. It features songs such as "Girl on Fire," "This Box (Popeye)," & "Artificial Heart." The album will be signed by Steph.
---
$5
Steph Anderson presents an album of ALL NEW music inspired by the books of Rick Riordan. Your EP drop card will look like a super cool backstage pass, and will come with a lanyard to display or wear it! Not only is this cool, but it comes with a code to download your copy of this brand new album!
---
$15
You pick* your favorite song by Tonks & the Aurors or Steph Anderson and I will hand write them out, on high quality paper stock, and then sign them! This gift is perfect for framing and a great gift for the fan who has EVERYTHING!
*Please specify your song choice in the notes of your order when it is placed!
---
Looking for our awesome merch? Visit our StoreEnvy page!
**ALBUMS**
We Are Magic

Click here Order hard copies!
***************************************
The Hogsmeade Diaries (2008) $12+Shipping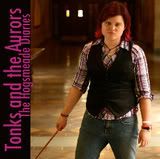 ***************************************
The Pink Album (2007)$12+Shipping

**A Note On Mail Orders:
Please be patient with all orders for hard copies placed online. I do not do Wizard Rock full time, which means filling, labeling, and shipping out orders can often be delayed due to the demands of my full time job. If your order is time sensitive include a note in your order, and I will do my best. If you do not receive an order please contact me at steph.anderson86 [at] gmail .com